Townes Van Zandt, Live at The Old Quarter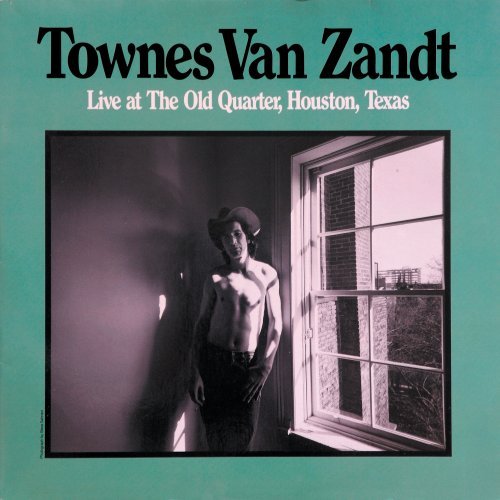 Lucinda (now 6) falls asleep listening to music every night. You could say it's distracting, a crutch, or just a general bad habit but my outlook on life says more music is always better and I consider it a great way to fortify her subconscious with melody and beats.
She gets stuck on albums and wants to hear them over and over. Once it was Neko Case. For a long while it was The Time Jumpers (curious, I know, but we'd taken her to see them live in Nashville so listening to the live disc must have been a special memory for her). It's been others. Currently it's Lauryn Hill. I love that classic Lauryn Hill record. Well, I did. After countless nights of hearing the first two songs over and over and over and over I don't (at the moment) care if I ever hear it again.
Generally speaking either Julie or I hang out with Lucinda in her bedroom for a couple of songs at bedtime. To protect my sanity (and love for Lauryn Hill) I've enacted a new rule: I get to choose the first two songs, then she can have her latest obsession on her solo time. There are so many songs I'd LOVE to hear, it's fun to DJ for us every night at bedtime. Recent songs include Buddy Holly, Cat Stevens, Midlake, and Stina Nordenstam.
Tonight I picked my two songs from Townes Van Zandt Live at The Old Quarter. I picked "If I Needed You":
If I needed you would you come to me,
Would you come to me, and ease my pain?
If you needed me
I would come to you
I'd swim the seas for to ease your pain
and "For The Sake of The Song":
My sorrow is real even though I can't change my plans
If she could see how I feel then I know that she'd understand
Does she actually think I'm to blame
Does she really believe that some word of mine
Could relieve all her pain
Can't she see that she grieves just because she's been blindly deceived
By her shame
Maybe she just has to sing for the sake of the song
Who do I think that I am to decide that she's wrong
Townes can move me to tears pretty easily. Laying in the dark next to Lucinda, fixating on those words, it's unavoidable.
If you have some time, turn off the lights and throw on Townes Van Zandt Live at The Old Quarter. If that's too heavy rock it Lucinda-style and throw on the two songs above followed by The Mideducation of Lauryn Hill. I can still hear "To Zion" coming from her bedroom as I type this. 😉
If you're unfamiliar with Townes' story, check the documentary Be Here To Love Me.
Also, check out this picture my mom took of Townes shortly before his death.
ian